Open Minecraft and click on Multiplayer
Click Join server or Add bookmark
Click on Console
Then click on your server-ip info to copy to your clipboard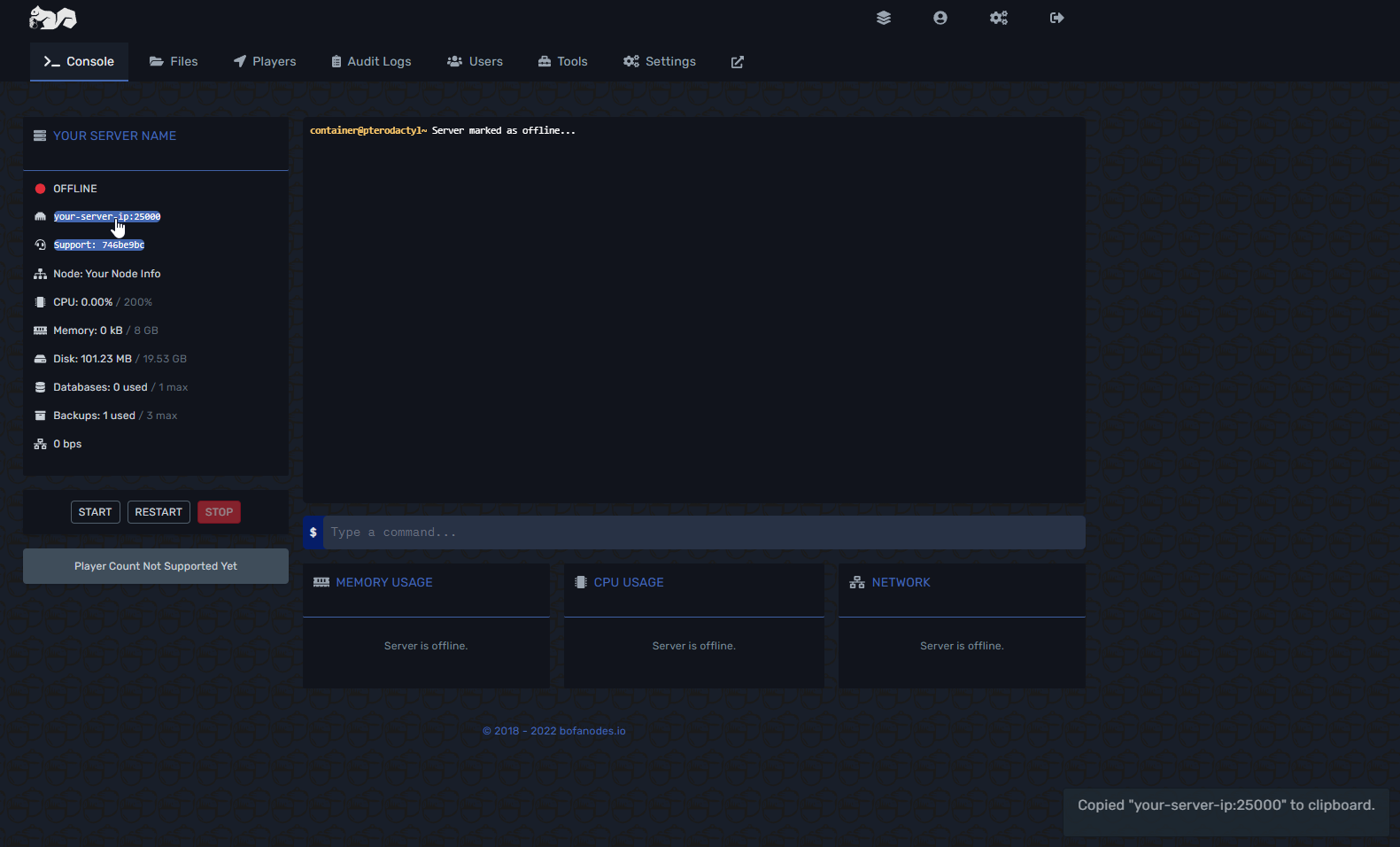 Open Minecraft
Click on Add Server
Paste your server info into the server address box
click Join Server

There are two ways to edit server properties in the BOFA Panel.
We recommend using the Settings method, if you don't see an option you want in settings please contact us
File manager
Server Settings
Open File Manager from within the panel:
Click on Files at the top

Click on server.properties


Edit your file accordingly. Pay attention to the color of each field.
Click Save Content to save your changes to server properties.
Be sure to restart your server from Console>Restart in order to apply your changes.


You can change some of your minecraft settings via the settings tab
Settings changed here will stay even if your server is reinstalled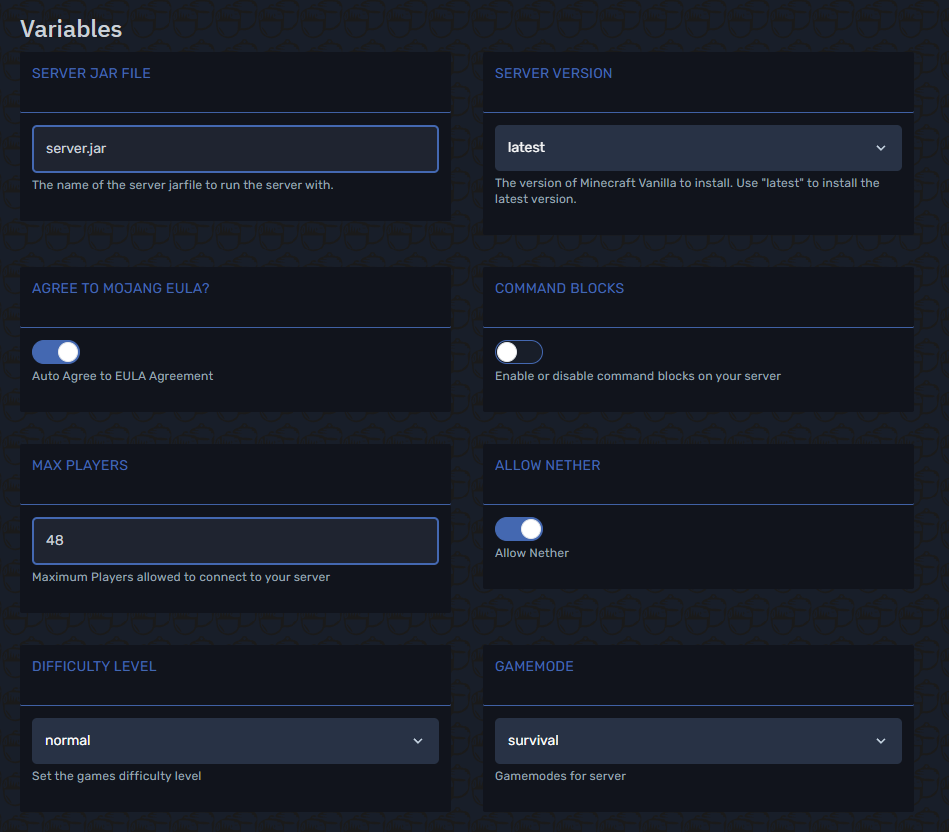 ¶ Creating Subdomain
You can create a subdomain for your minecraft servers by using our subdomain tool. No need for IP addresses and port numbers. Make it easy for people to connect.
Start by clicking Settings > Subdomains
Type the name of your preferred subdomain
Click Create
Your subdomain is now connected

When connecting to your minecraft server use your sub-domain with no port number
Compatible with: Spigot, Paper
You can install any Spigot Plugin from Spigot's website using our Plugin installer.
You can also search for specific minecraft versions such as 1.12.2 to narrow down your search
Click on Tools > Plugins
Be sure to click view to view the plugin on spigots website and verify it's the one you want.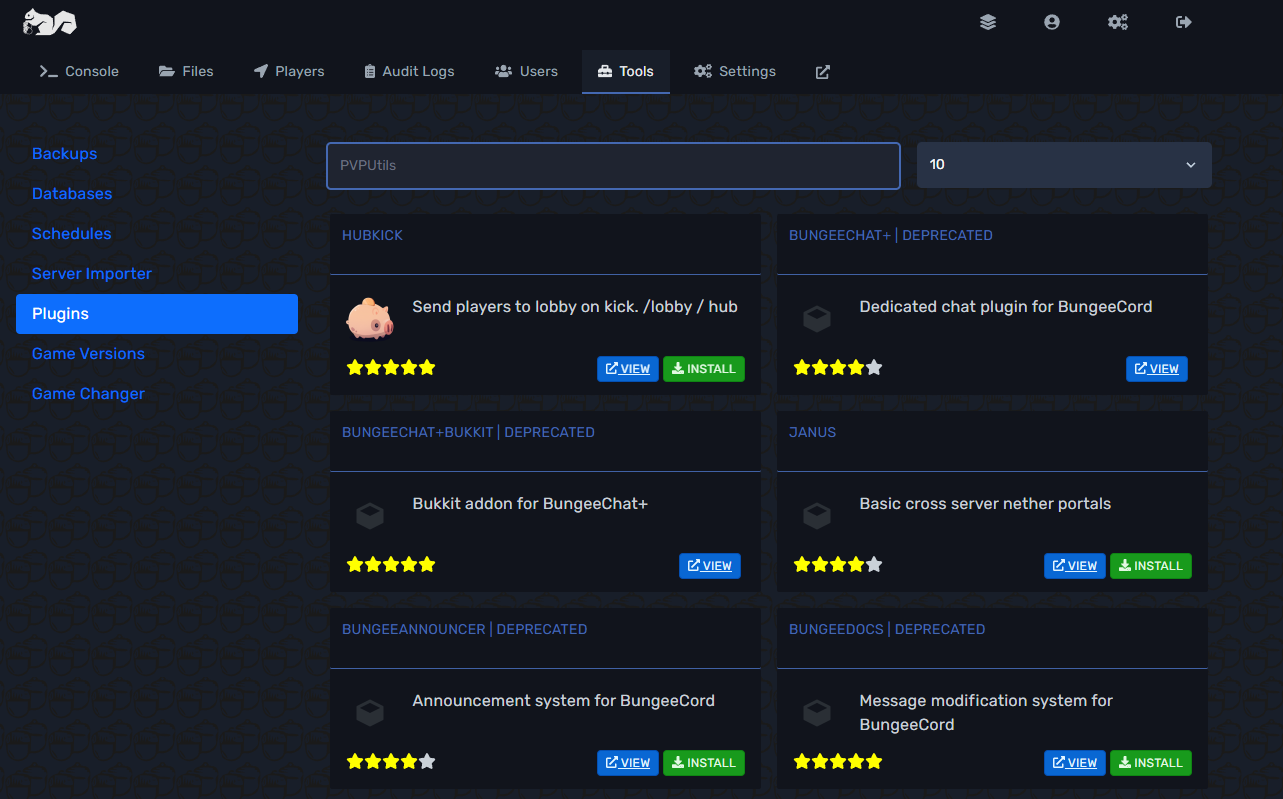 Select your Plugin and Click Install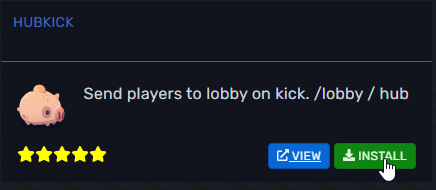 Once installed the install button will change to uninstall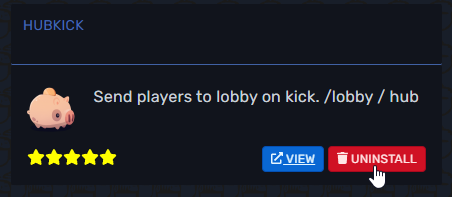 You can verify it installed properly by going to Files > Plugins

You can install any Curseforge Mod from Curseforge's website using our Mod installer.
Select your desired mod and clicking the