Each server in BOFA Panel includes 1 backup. This will backup all server data to an offsite location separate from your current server.
Start by clicking on the Tools at the top of the panel and then select Backups on the left
Click "Create Backup" in the bottom right corner.


Now type a name for your backup or leave it blank to automatically use a date/time stamp for the name.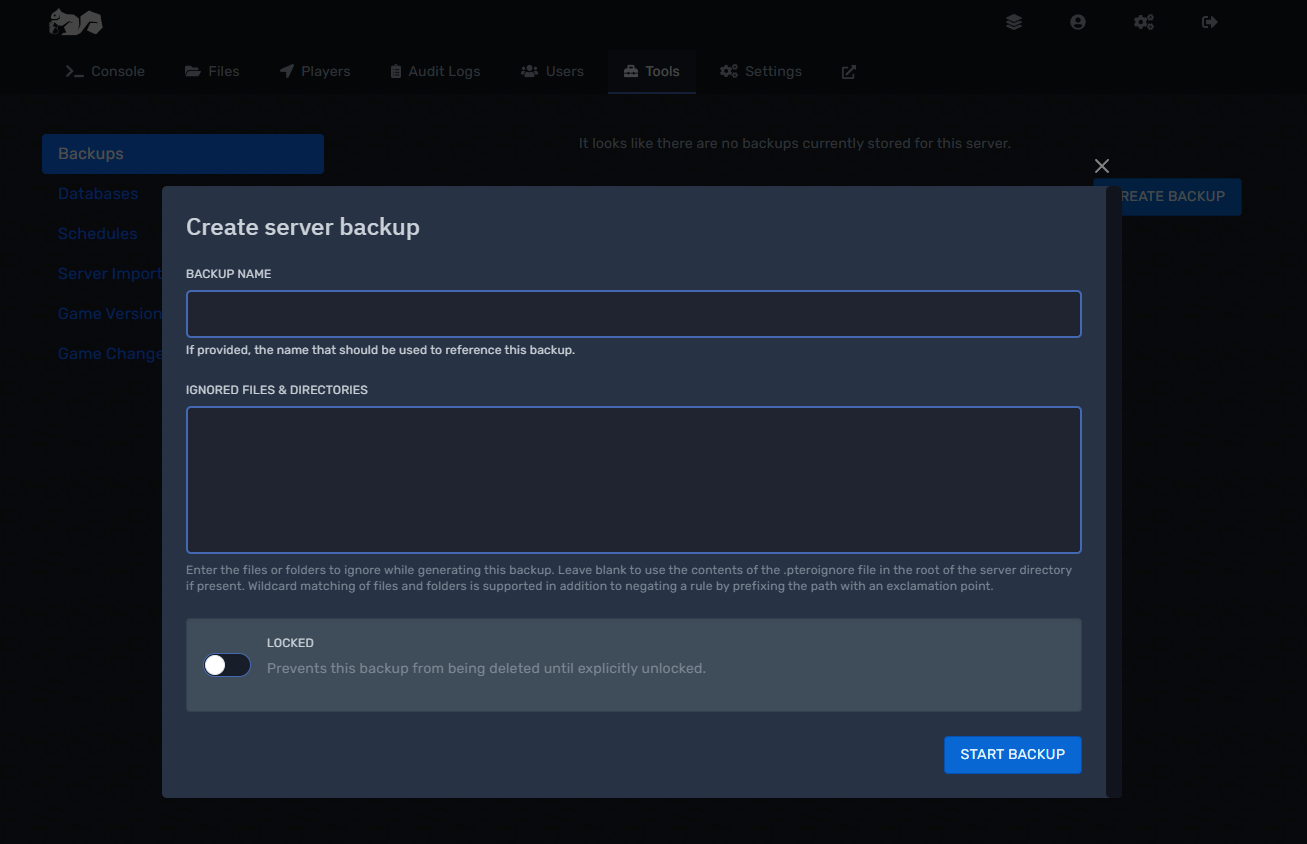 By Clicking on the bubbles next to any backup you can open the options for: Download, Restore, Lock and Delete


Now you will see your backup listed


Click the bubbles next to the backup you want to restore



Click Restore
Now you will be prompted to either remove all files
if you want to remove files check the box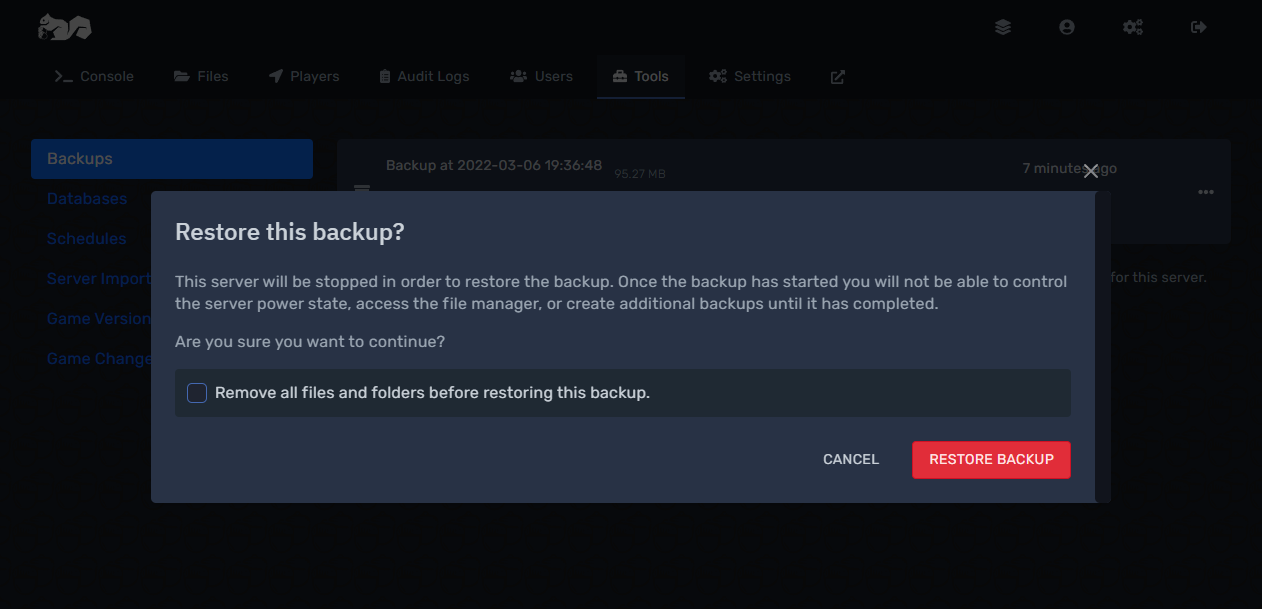 Locking your Backup can prevent it from accidential deletion by a user or being overwritten from a schedule
Click the
option from the bubble menu


You will now see a
icon next to your backup