Access the File manager by clicking Files. Here you can upload, download, compress and delete files as well as edit them within the panel.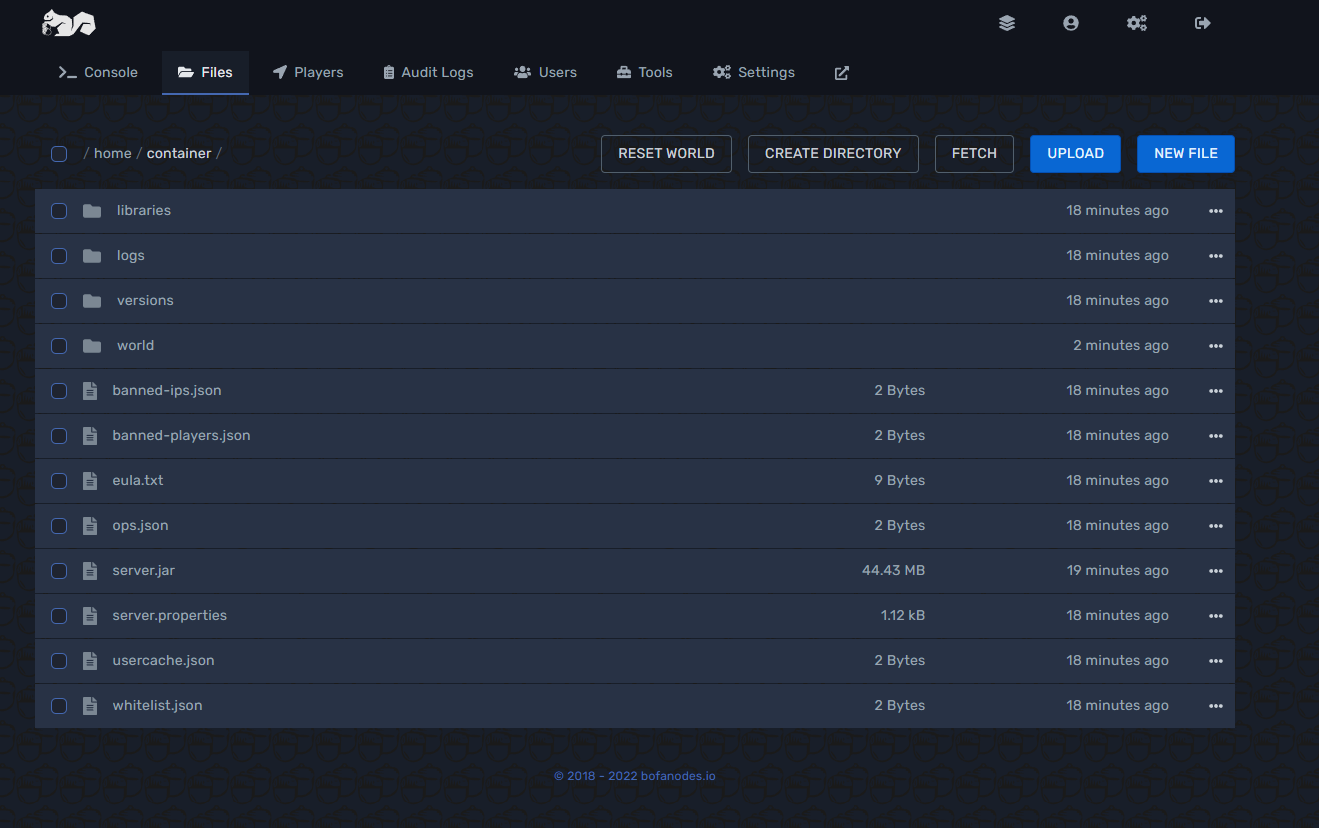 If the file supports editing it can be performed from within the panel. Click on your file.

Once you click on the file you will be able to edit it from within our panel.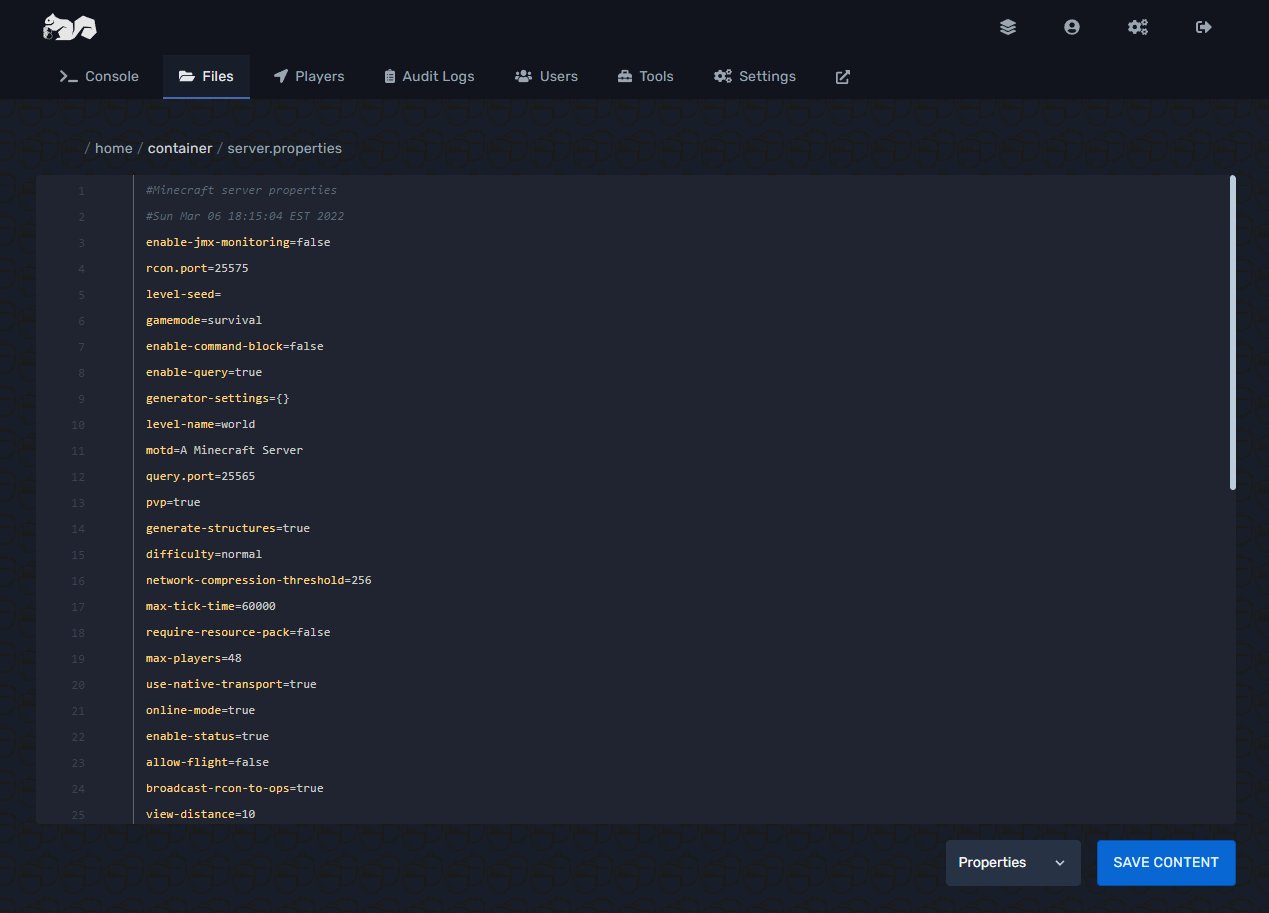 Once you are finished editing your file be sure to Click Save File in the bottom left corner.
If successful you should receive a green notification in the bottom right corner.
Right click a file to: Rename, Move, Change Permissions, Copy, Archive, Unarchive, Download or delete a file


Our panel supports the dragging and dropping of files
You can also Upload files via SFTP. Click Here to learn more.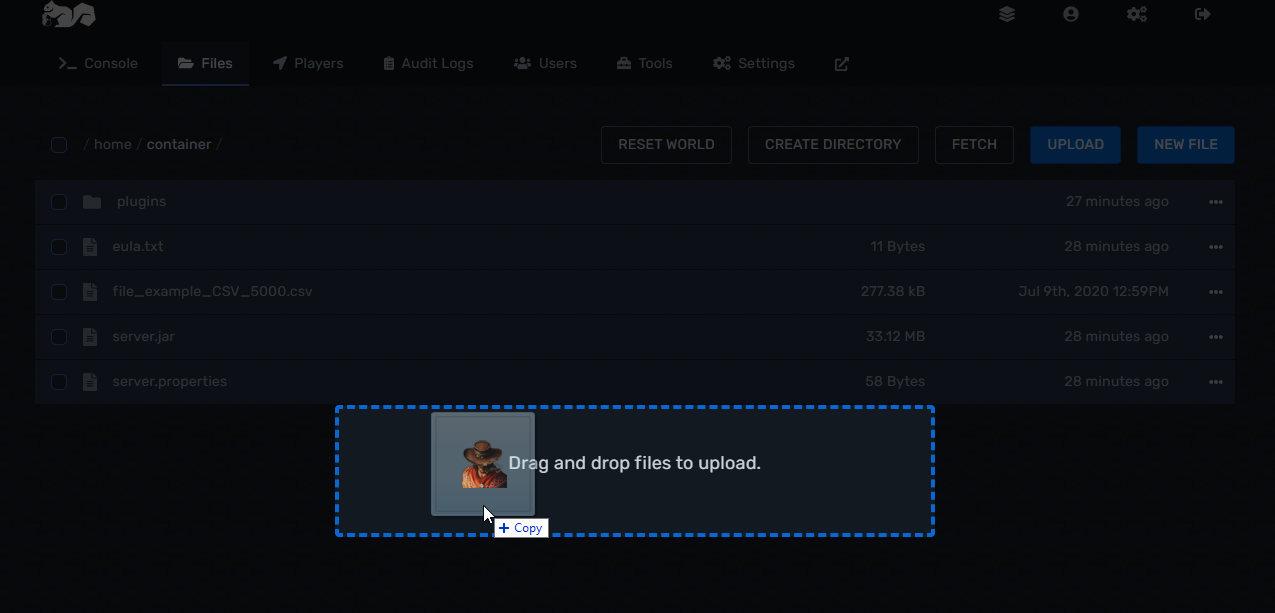 Our panel allows you to fetch a file directly from a URL in your current folder
Click on Fetch File at the top of File Manager


Enter a valid download URL then Click Fetch