The BOFA Panel has a scheduler built in for tedious tasks such as restarting the server or performing any command in the console automatically as well as backups.
Start by clicking Tools > Schedules and then clicking Create Schedule

Name your schedule and Set your minute hour, day or week of the month. Then Click create schedule.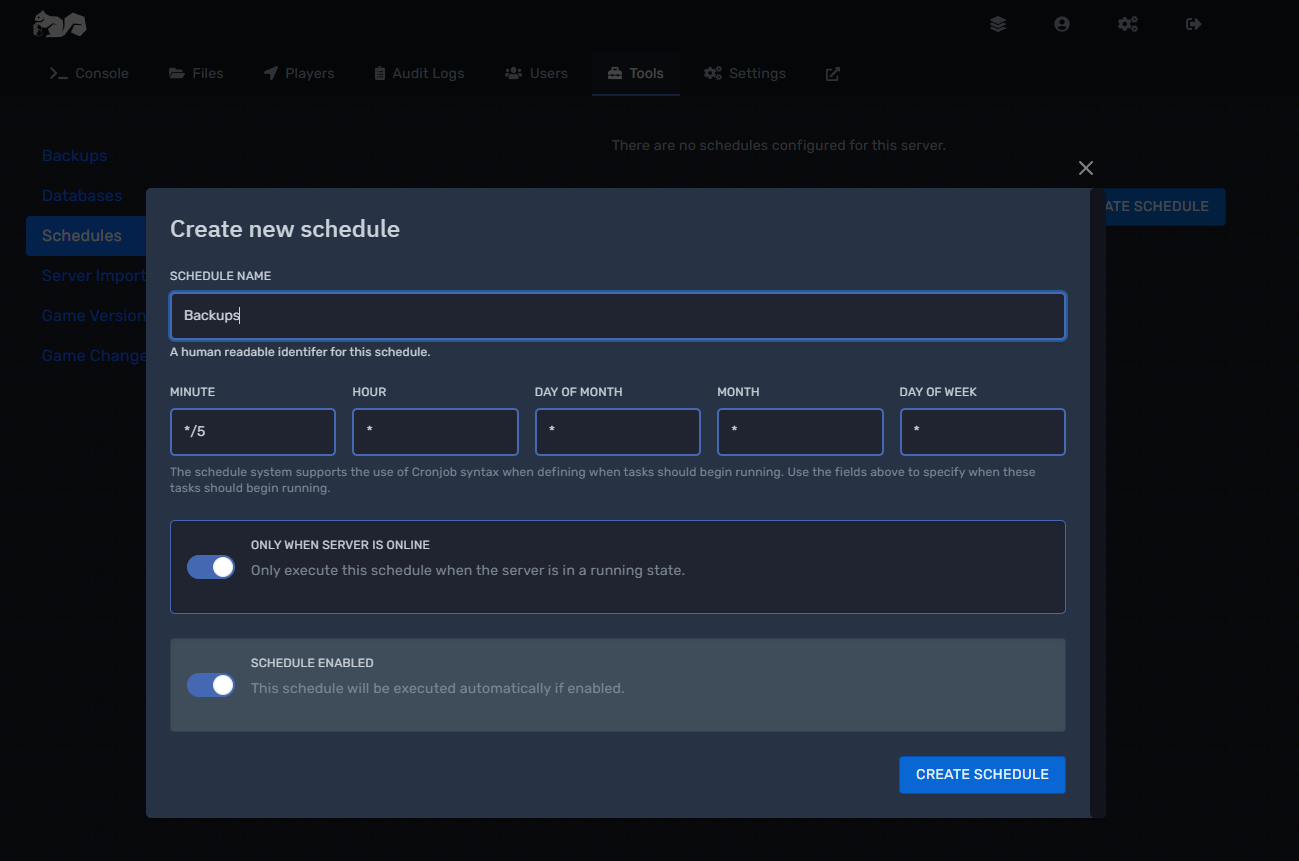 Every 5 Min
Hour Range
Once a Day
Every Monday
Every Quarter





Select your new schedule from the list by clicking on it

Now click New Task

Select your action from the drop down, If sending a command you can type anything into the payload box that is a valid command for the server console. I.E. say Hello everyone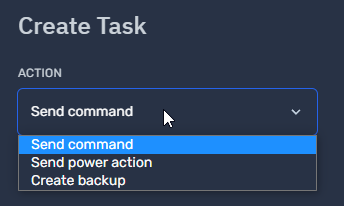 Click Create Task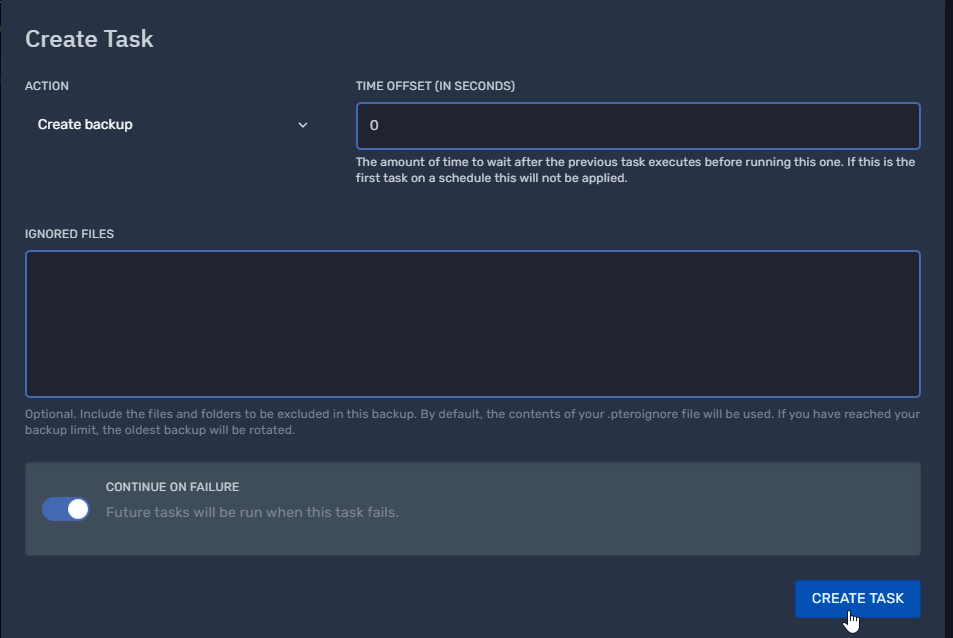 Click Tools > Schedules


Select your Schedule


Click Run Now


You should now see it Processing


If running a a backup you can immediately go to Tools > Backups to see it running